The Imbali shop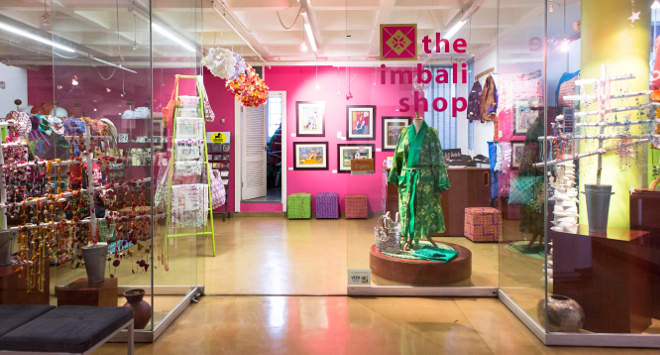 Our crafts training programme has grown unexpectedly fast, bringing to the fore surprisingly exciting, undiscovered talent and creative potential in far-flung areas.

Until recently, the only outlets for our students' products were our annual "Open Days" – not nearly enough to give them the exposure they deserve. And indeed this lack of a regular outlet caused frustration to clients who couldn't easily access the work. And so we were delighted when the beautiful shop at Museum Africa became available to us as a full-time showcase of these handmade products.



The items in our shop are all made either by the young designers and crafters on the Imbali training programmes, or graduate-designers from Imbali, or by Imbali trainers and designers.  A large percentage of the price of the products goes directly to the maker and this helps to sustain them and maintain production levels.

We are ensuring that the Imbali shop stocks an exciting range of high quality craft and design products including homeware, textiles and funky jewellery.
While Imbali works in the area of training and development, only the highest standards of design and workmanship are showcased in the shop. Our students and graduates succeed on the basis of their originality, talent and skill.

Click on a thumbnail below to take a tour of some of the products in the Imbali shop...